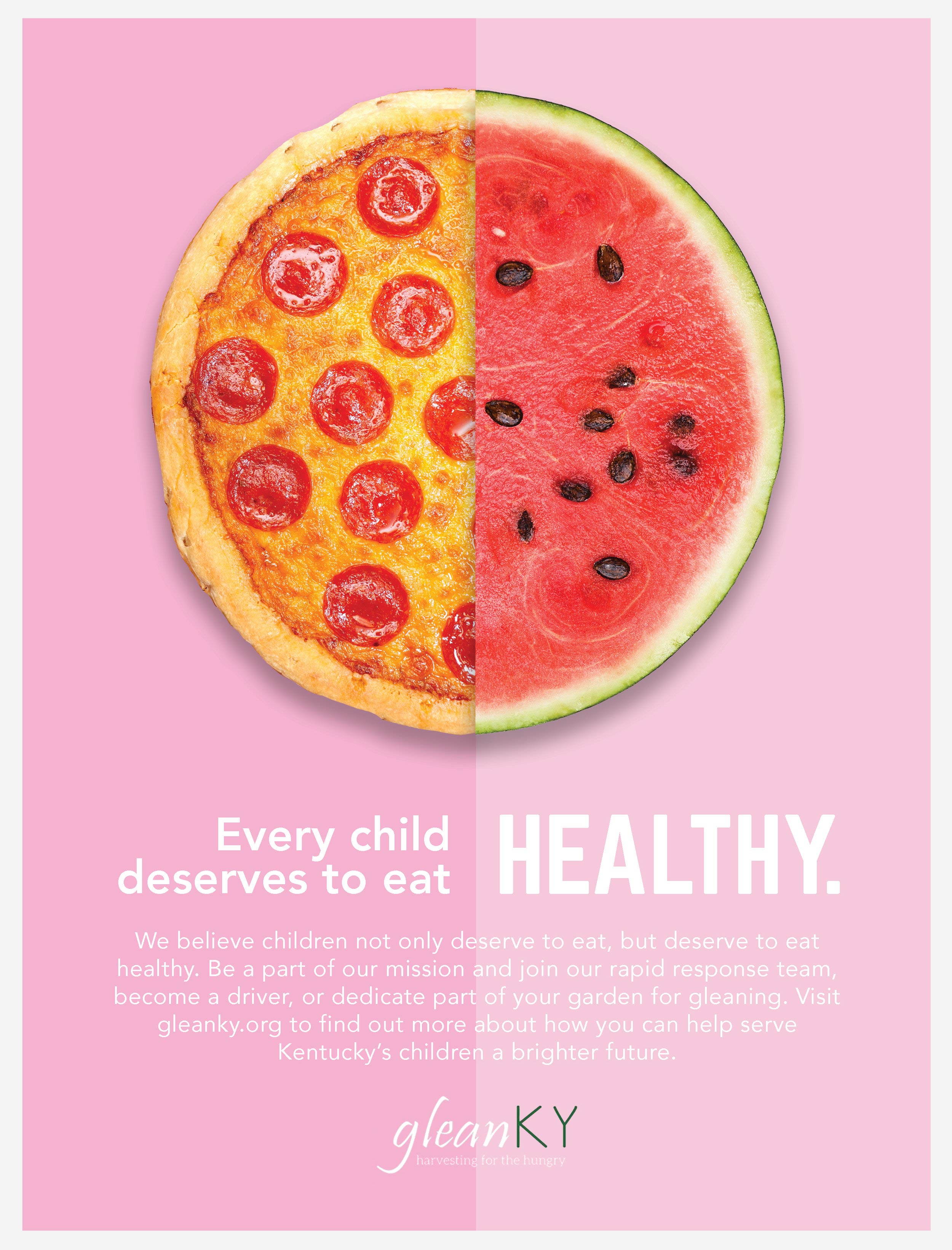 This campaign was selected and implemented by the client's marketing team, and was used to raise over $50,000. It was awarded a gold ADDY & Judge's Choice award at the 2019 AAF American Advertising Awards.
GleanKY collects and redistributes excess fresh fruits and vegetables in Kentucky, redistributing them to people who experience food insecurity.
The problem presented to our class by GleanKY was a lack of brand awareness and volunteers. GleanKY needs more volunteers and awareness for their organization to continue their mission.
The objective of this campaign was to convince retirees to spend their free time by volunteering for GleanKY. Their time, efforts, and skills will not only allow them to be a part of helping eliminating food waste and future generation's health and food insecurity, but also be part of a team that comes together to achieve an important mission to help those in need in Kentucky.
Through research, my group found the best strategy to reach retirees is rhetoric about children. Our campaign focuses on children who experience food insecurity, and how retirees can provide these children with access to healthy food.
Tactics were developed through my personal experiences with food insecurity growing up. They include displaying typical unhealthy meals eaten by children who experience food insecurity next to healthy meals with a half and half layout. The unhealthy food is on the darker side, and the healthy food on the light side, for visual connotation and impact.
Children don't just deserve to eat; they deserve to eat HEALTHY. This campaign will not only show our audience what GleanKY is/does, but shows them that they can provide children in Kentucky with a brighter future.